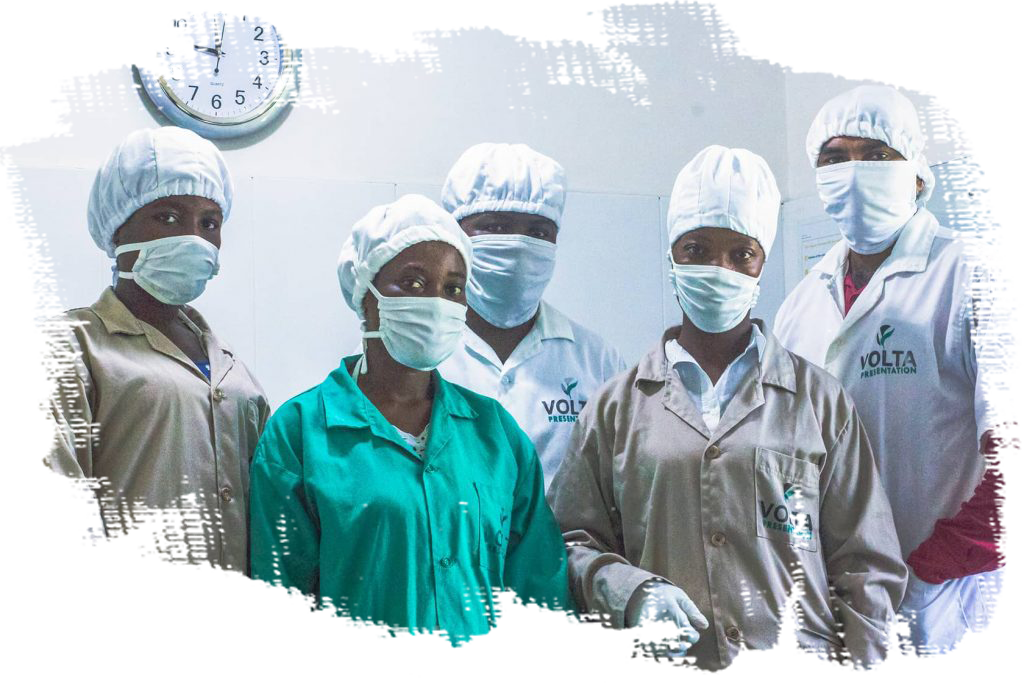 Growing Real Food for Conscious People
Volta Presentation Farms is a disruptive farm in Ghana, West Africa, nestled on the majestic Volta River in Sogakope, the largest man-made lake in the world; a place where nature meets rustic countryside.

We are a chemical-free farm on just over 240 acres of land, bursting with rich beneficial crops, herbs, pesticide-free fruit, and plenty of ingredients for our all-natural herbal products. An abundance of wild vegetation seals the deal!
Our journey started in 2011 when we decided to challenge nature to give us all she has. We have been leading Ghana's farming practice in natural farming back to a place where we can grow natural beneficial plants free from anti-environment chemicals.
We've spent years growing our global community from the heart of Africa, and today, we are just as committed as ever to growing healthy herbs and superfood crops that can feed the world. We are passionate about maintaining the purity of nature from farm to fork. With Volta Presentation, you always know where your food comes from.